7 Steps to Making your Side Hustle your Main Hustle
advertisement - scroll to continue
7 Steps to Making your Side Hustle your Main Hustle
The allure of leaving a 9 to 5 job to become the boss of a full-time business you own is something many fantasize about.
Ironically, it gives us a sense of freedom because we can fulfill our dreams without much opposition.
advertisement - scroll to continue
If a side hustle is approached well with proper resources, planning and research can turn into a full-time business after a while.
Key Highlights
🎯 You can turn our side hustle into a full-time business if it is successful and has potential.
🎯 Most businesses that started as a side hustle i.e the founder was employed elsewhere are one-third less likely to fail.
🎯 Legality and authenticity are the validation all businesses should have.
🎯 When you move from side hustle to a full-time business, branding will set you apart, it makes you look professional.
🎯 Do not joke with market research, it will save a lot of resources later.
advertisement - scroll to continue
SEE ALSO: 15 Side Hustles That Make A Lot Of Money Without Selling Your Soul
SEE ALSO: 9 Side Hustles You Can Start With $100 Bucks
The surge in side-hustle gigs increased a lot during the covid -19 pandemic, as people looked for ways to bring in income and used their spare time productively.
Those who became successful in it are also looking for ways to turn their side hustle into a full-time business.
The freelance company Upwork saw a 50% increase in registration during March and April of the year 2020 pandemic, and freelancers turned it into a good side hustle.
The truth is if you take your side hustle seriously, you can easily turn it into your full-time income source. When we say easy, we mean with good planning and hard work.
You might be thinking that just because you have a successful side hustle then turning it into a full-time business is easy.
Well, you are both wrong and right. There are a few steps to take and things to know before going ahead with the process.   
WATCH ON YOUTUBE
advertisement - scroll to continue
Side Hustle to Full-time Income
If you are among the people who dream about turning their side hustle into a full-time income source, don't let anything stop you. In the following section, we'll discuss the 7 steps you can follow to turn your side hustle into a full-time business.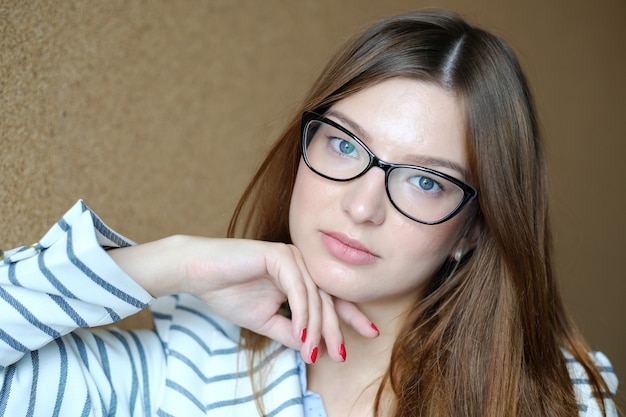 Step 1. Understand the difference; Side hustle vs Full-Time Business
One thing about a side hustle is that it only concerns two things, the product or service, and the payment.
Most times those are the main concerns of most people in a side hustle. When talking about a business, the stakes become high.
There is a bit more work, more transactions, more operation. In a business, your primary goal is to serve your customers in any way possible according to your capability.
The goal is not just to get paid for your service or product, but to give them the smoothest customer experience.
In a business, you try to solve every customer complaint, serving them to the best of your ability.
Side hustles should be less financially demanding (it depends on what business) because you might not have the time or the resource to commit.
advertisement - scroll to continue
Step 2. Legality and Authenticity
In this step, the goal is to look like a full-grown business and not a premature
one. You want people to trust your business without having a second thought on safety or credibility. In this step, your side hustle is not just a business but a brand you built into the future.
To make your business legal and look authentic, there are a few things you have to do.
Register your business. You can choose to register as a sole proprietorship, a Limited Liability Corporation (LLC), or a partnership.
Trying to understand the accounting of a business. It helps track how money flows in and out of your business, the profit, the loss, the revenues.
Open a business account. It is a known fact that people trust a business more if they have a business bank account than a business having an individual account.
Understand taxes. try to know what taxes your businesses have to pay, to avoid problems.
Step 3. Market Research – The Business Life Span
The sad truth is not all side hustles can turn into a full-time business.
Some side hustles make sense if they are just side hustles, while some have the potential to turn into something big.
One way to know which one your side hustle falls under is by doing intensive market research. The effort you put into quality research will be highly worth it compared to if you didn't do anything.
The lifespan of a business is another thing you have to consider. You have to know the lifespan, don't joke with it.
Avoid being too excited about short-term gains and focus on the long-term gains.
In an article by Harvard business review, one of the characteristics of a potentially successful business is its ability to understand its long-term market value.
Step 4. Business Plan.
A side hustle may not need a business plan, but a full-time business needs one.
You have to outline how you will run your business, state its objectives and how you are going to achieve its goals.
Step 5. Financing
Turning a side hustle into a full-time business can take little or much capital, depending on what you are doing.
Before you make the switch, it is advisable to have six months of operational cost for your business and at least another six months of living expenses.
If you don't have enough financing, then a loan or outside investment will be your next best option.
Step 6: Creating and Maintaining a System.
If there is one factor that makes a business run like an oiled machine, that factor is called a system.
Systems are what control the workflow of a business. This is the most important in our day-to-day operation.
Systems in a business help us know when and when an activity will happen or take place, like when to open and when closed, when to clean, and when to deliver.
Try making a fail-proof system because it will make the daily operation a smooth process.
Step 7: Risk Management.
You may have heard the saying, entrepreneurs are risk-takers.
The statement is true but most people take this as a reason to execute actions without proper planning. That is why educating yourself on proper risk management is necessary.
You have to know what risks are worth taking and the ones not worth it.
Final Thoughts
It can be fulfilling to turn your side hustle into a full-time business. It gives one a sense of freedom and creativity.
Before you go hard and take the leap be sure all bases are covered, try to follow the above steps and see if you check the box.
Do not be moved by the idea of being on your own to an extent you forget to do proper market research.
The idea is good, but perfect execution is better. If all areas are covered and all boxes are checked, then what are you waiting for, enter the world of a full-time business owner now.