How To Start A Side Hustle On Instagram in 2023
advertisement - scroll to continue
How To Start A Side Hustle On Instagram in 2023
Starting a side hustle on Instagram can be the best move for your business. It takes some hard work, but by designing a good strategy, you become one step closer to success. This article discusses how you can easily launch your side hustle on Instagram.
Key Highlights
🎯 Consistent posting makes your audience engaged.
🎯 Utilize the power of Instagram Analytics to help you better understand your account.
🎯 Branding is everything, it makes you look authentic.
🎯 A sales funnel makes it easier to sell your product and services.
SEE ALSO: 9 Side Hustles You Can Start With $100 Bucks
SEE ALSO: 7 Steps to Making your Side Hustle your Main Hustle
SEE ALSO: 15 Side Hustles That Make A Lot Of Money Without Selling Your Soul
advertisement - scroll to continue
Understand the Platform
Before you start making money on Instagram, you should understand the platform first. If you look at all the social media platforms, there are differences in how people use them. There are also differences in why people come to the platform and how they operate.
Know and Describe Your Product or Service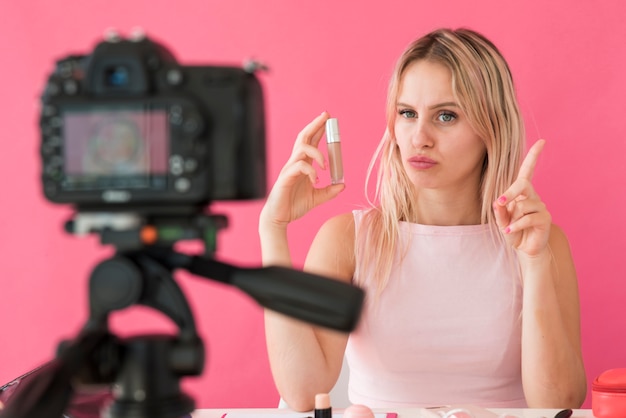 The secondary reason you joined Instagram beyond connecting with family and friends is to sell a product or service, and that is why the next thing you should do is define what your product or service is.
This step is the key part of the process and should be taken seriously because it is the base of your side hustle.
Ask yourself these questions…
What edge does my product have against others?
The duration of making a product and the pricing of the product or service.
Establish a Brand
Branding is the process of giving meaning to an organization or in your case side hustle. Depending on your type of side hustle, you may establish a personal, corporate, product brand.
In branding, you create your brand logo, brand color and photograph scheme, brand message, and style. The goal is to create an emotional attachment of your audience or potential audience to your business.
Get a Business Account
With an Instagram business account, your side hustle becomes official. There are so many benefits to having a business account. You will have better Instagram analytics to help you track the progress of your content. An Instagram business Account will help you add relevant information to your contact details, and make your account more visible as a business.
Optimize Your Bio
One of the first things anybody will see when visiting your profile is your Bio. Your Bio tells them everything they need to know about your business, so it is best to pay attention to it when creating it.
The Bio consists of Your brand's name, profile picture, description, and weblink. So make sure your Bio draws users to your brand.
advertisement - scroll to continue
Side Hustle Juice
You don't want to miss this
Get new hustle ideas straight to your mail weekly
Trust us, your email is safe.
Design Your Content Strategy
One of the things that separate your account from regular accounts on the platform is having a content strategy. A content strategy means before anything is uploaded to your account it is mostly planned and intentional.
In designing a content strategy, you plan if you want to share user-generated content, product photography, stock images, motivational quotes, video content, or many other types of content.
advertisement - scroll to continue
SEE ALSO: 10 Best Side Hustles for Stay-at-Home Moms
Have a Sales Funnel (IG shop)
In this step, a potential customer likes your product and buys it. Having a sales funnel in your business account makes it easy for your audience to like and purchase a product. Instagram makes this easy for you.
You can open a shop on Instagram and put shopping tags on your content and make them shoppable. These tags can make it easier for your audience to get access to your product or service.
Start Business-to-Business Engagement for Growth
As an owner of a side hustle, it is easy for you to see other similar side hustles as the competition. The truth is engaging with similar businesses can be your secret to fast growth on the platform because they have the kind of audience you want.
You tell them to upload your content to their account, and you will do the same. This method will expose both audiences to each business account.
Use Analytics to Better Understand Your Account
The power to having full control over your account is analytics. Instagram analytics creates metrics that help you understand the performance of your content. Instagram Analytics shows you:
The gender of your audience
The countries your audience is located.
The time of the day your audience is most online.
The time of the week your audience is most online.
The performance of each post and story.
With this data, you can decide
which people to advertise your brand to.
The time of day your content can reach the highest engagement.
The gender you should focus on bringing to your brand.
The kind of content that people engage with most.
Final Thoughts
Building a side hustle on Instagram takes time. The most important thing is to know your hustle better than anyone, become an expert. With the right strategy, your side hustle will become profitable in no time.
advertisement - scroll to continue