4 Powerful Ways to Grow Your Income Through Display Ads
advertisement - scroll to continue
4 Powerful Ways to Grow Your Income Through Display Ads
Do you want to know how you can earn money selling Ads?
Monetizing your website by selling Ad spaces is a great way to earn extra income, and I will show you how to maximize this opportunity.
advertisement - scroll to continue
If you are a newbie, you will think Google Ads are the only way you can earn. In this article, I show ways to make money through display advertising.
Key Highlights
 🎯 In 2018,  U.S. Advertisers spent nearly $50 million on programmatic digital display advertising. (Source: HubSpot)
 🎯 Across social channels, photo and imagery posts are the most-used content type to increase audience engagement. (Source: HubSpot)
 🎯 Google Analytics can help you discover more about your site visitors.
 🎯 Data and insight into how your audience responds to events can be a factor in landing deals from Advertisers.
 🎯 Video display Ad spending is expected to show an annual growth rate between 2020 and 2024 of 4.9%. (Source: HubSpot)
advertisement - scroll to continue
SEE ALSO: 7 Smart Side Hustles You Can Do From Your Phone
SEE ALSO: How to Start a Side Hustle on Etsy
SEE ALSO: 8 Online Side Hustle for Busy Dads
1. CPM Ad networks
CPM or cost per impression is the term used in digital Advertising to measure the cost of one thousand Impressions of their Ads showing on a website.
This process means an Advertiser will pay a certain amount of money if you can get one thousand people to look at his Ads on your website.
For example, if a CPM Ad net agrees to pay $2 for every one thousand impressions, that means you get paid $0.002 per impression.
Most CPM Ad networks only pay when you reach the 1000 impression mark each cycle, while others pay for the exact impression you have gathered.
a. Google AdSense: Google has the Biggest Ad networking service in the world.
This Large network means they have more data that helps Advertiser target their audience more effectively.
advertisement - scroll to continue
Side Hustle Juice
You don't want to miss this
Get new hustle ideas straight to your mail weekly
Trust us, your email is safe.
They have three Ad platforms for publishers. Google Ad platforms include Admob, Adsense, and Adx.
b. AppNexus: it is a multinational company that enables programmatic online Advertising. AppNexus boast of gathering over 11 billion impressions daily.
c. Media.net: Media.net has one of the best CPM networks because it offers international and local Ads.
advertisement - scroll to continue
d. 33 Cross: it is a publisher monetization service. The platform delivers programmatic video and displays Ad revenue to publishers across devices.
2.  Pop-ups
Pop-ups or Pop-up Advertising are a form of online advertising for the web. When using Pop-ups, you should be careful many Advertisers, publishers, and, most importantly, consumers don't like it.
While people love Pop-ups, they hate for the same reason. These Ads interrupt users' experience, and when it comes up, the user must interact with them before they can get back to what they were doing.
a. Adcash: It is an Ad network that has a worldwide reach. Their Ad services reach direct Advertisers, media buyers, and affiliates. Adcash also developed an anti-fraud technology that saved Advertisers a combined $12.1 Million in campaign budgets in 2020.
b. PopAds: PopAds offers pop-under Ads. Pop-Under Advertising is graphical Ads that open under an active window for a desktop or mobile user.
PopAds works well with English-speaking traffic. With PopAds, you can set the frequency for visitors; that is, the number of times the Ad pops up each time a visitor visits a page.
c. RichPops: is a global pop-up Advertising network. RichPops gather over 4 billion impressions daily. With RichPops, you get an effective Adtech service, $0.3 CPM on Premium sources, and a 220 Countries outreach.
advertisement - scroll to continue
3.  Sponsored Reviews
Paid reviews can be another form of Advertising. If you have a loyal audience that trusts you, get paid to try and review products.
There are some problems with sponsored reviews; sometimes, people see them as fake and dishonest.
If you keep writing reviews without actually reviewing the product, your audience begins to see you and your brand as fake, and you will lose them.
The best way to write an honest review of a product is to see and use the product. When you use the product, you can write a truthful and detailed review of your experience using the product.
a. PayU2Blog is a site for link building and sponsored reviews. With Payu2blog, you get paid to write blog posts on your site. With the services, you write reviews on topics interesting to you.
These reviews good be in real estate, health, retail, marketing tech, and many more. The best part about the service is you are encouraged to write only honest reviews on products if you believe in them.
b. SponsoredReviews: This service allows Advertisers to build links to their site and publishers to make money.
advertisement - scroll to continue
Advertisers and marketers that want to drive traffic to their site can use the service.
With SponsoredReviews, you get to write paid posts on your blog to links to hundreds of Advertisers. You can set your price per post and are encouraged to write honest reviews.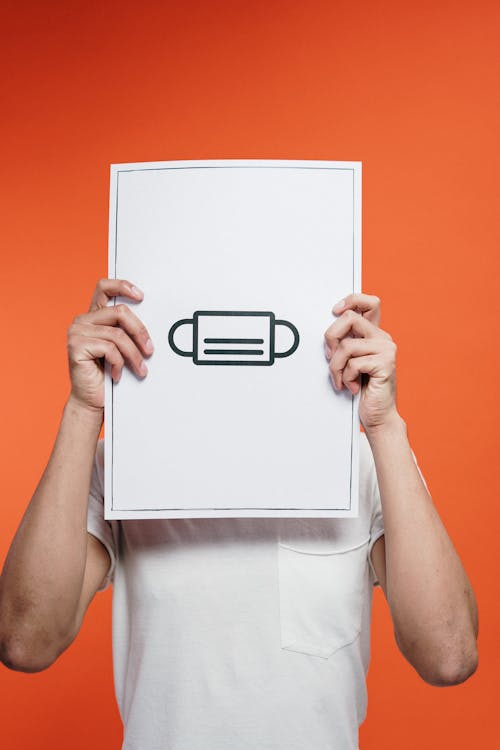 4.  Sell your Own Advertising on Your Blog
The best part about selling your own Advertising space is that you get more control over the design, type, and style of the Ads that get shown on your blog.
For example, if you run a top-quality blog with incredible design, you would not want a third-party Ad network to ruin the design and experience of your blog. Also, you may want to publish Ads that are only related to your niche.
For example, if you run a tech blog, you want to show Ads related to tech and not Ads in fashion or entertainment.
To get started with selling Ad space on your blog, you can build a "Advertise with us page" this page will contain all the details on buying Ad space on your blog and the types of Ads they can buy.
There are things you should know if you want to sell Ad spaces on your website.
a. A contact form: You should have a contact form that Advertisers can use to reach you. If you use WordPress to power your website, you can use form plugins to create different kinds of Forms.
advertisement - scroll to continue
b. An Advertise with us page: This page informs potential Advertisers on all they need to know about Advertising on your website.
c. Approach Advertiser directly: If you want to gain serious long-term bucks, try approaching Advertisers. When you strike a deal with an Advertiser for the long-term, it means a long-term follow of income.
The best way to convince Advertisers to publish with you is analytics. Analytics helps you discover more about your site visitors, so you know what kind of businesses they will interact with.
Final Thoughts
Selling Ads or Ad spaces is an amazing way of making more money with your website.
However, it is important to know that every Ad network is different, and they are many ways to show Ads on your website.
Before displaying Ads on your website, make the kind of Ads you are using fit your website and your brand.