7 Practicable Side Hustle While In The Military
advertisement - scroll to continue
7 Practicable Side Hustle While In The Military
It's rational to want some extra cash … being in the military is no different.
You always want to know your family is taken care of while away.
advertisement - scroll to continue
However, this is not the time to rush into something you've been thinking of executing, but you need to be strategic in all your actions.
You may decide to keep things lowkey but watch to know the best time to discuss with your superior before starting a new business.
The essence is to ensure you abide by the rules of the military engagement and to also know when you're violating its terms.
Overall you need to stay focused and to make sure you don't get distracted on your primary tasks.
Some side hustles will fit with your current area of specialty or deployment while some may be tough to combine.
It's important to prioritize and know which side gigs work best for you without getting distracted.
advertisement - scroll to continue
Key Highlights
🎯 Check the military code of conduct and what is permissible in the military.
🎯 Discuss with your superior about your side hustle, stating how it won't infringe on your job while highlighting the benefits in terms of skillsets.
🎯 Be visible while promoting your business responsibly.
🎯 Security and consulting is a lucrative side hustle for military personnel.
🎯 You earn a lot if you know how to help your fellow colleges make money.
SEE ALSO: 9 Side Hustles That Fit The Legal Profession
SEE ALSO: 20 Passive Income Ideas To Build Lasting Wealth
1. Become a Mechanic
If not all, then most military personnel are handy with vehicles. If you are such a person who knows a lot about automobiles and you know how to repair them, you consider becoming a mechanic.
advertisement - scroll to continue
Generally, it can be hard to find a good mechanic with reasonable prices. As military personnel, you get to be more trustworthy than others especially, if your prices are fair.
Get out to your community and advertise yourself and your business. It is always better if you start locally.
2. Property Rentals
As active military personnel, you tend to move from place to place. It makes it a bit hard to create a sustaining side hustle.
Property rentals do not require you to be present all the time.
You buy a little property like a house and put it up for rent.
After purchasing the property, you can pay back the loan you collected with the rent money.
When you are away, you can always hire an agent or a family member to look after the property for you.
advertisement - scroll to continue
3. Security Personnel
Security is one of the most lucrative side hustles for military personnel.
So many organizations are looking for good security personnel, and if you are in the military, it bumps your resume up the ladder.
Places like clubhouses need bouncers to help control the chaos. Some high-ranking people in society might also need security, called bodyguards.
Some high-ranking people might be musicians, politicians, actors, high net worth individuals.
You also join a security company that can employ you part-time.
4. Blogging About Your Experience in the Military
As somebody in the military, you could write a lot.
There are so many things you could write about from training to exams. You could also choose to write about your experiences being in the military.
The point is there are endless topics you could write about that relate to the military.
Blogging takes time and commitment to see reasonable income, but the best thing there is you could continue earning even on articles written years ago. To monetize your blog, you can;
a Use paid subscription for premium content.
b. Use ad networks to show ads on your site.
c. Advertise people's products as an affiliate.
d. Sell your own product on Merch by Amazon.
5. Vlogging/Youtube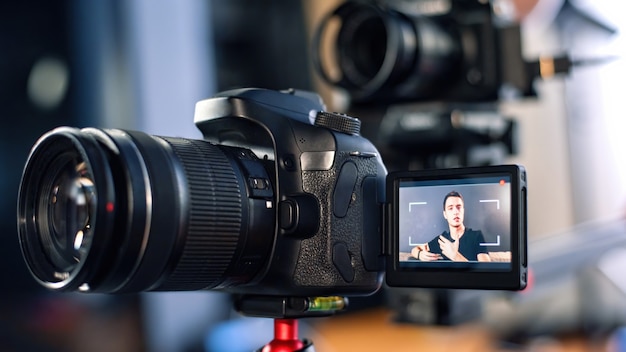 Youtube is a great way to build a loyal audience. The only main difference between vlogging and blogging is one is primarily video-based while the other is text-based.
To get monetized on youtube, you will have one thousand subscribers and four thousand watched hours.
With Youtube, you get closer to your audience because they intentionally subscribed. After all, you have something to offer them.
There are several ways you can monetize your Youtube channel. You could monetize through;
Youtube ads (You will need one thousand subscribers and four thousand watched hours.)
You can monetize through sponsored ads. This type of ad is when companies call you to help monetize their products.
You could also choose to sell your own merch or any other product you have.
6. Consulting
Another industry that is lucrative for military personnel is consulting.
In consulting, you could work in almost any profession and earn a good amount of money. The top industries you can consult for are;
The movie industry: Most production companies use a military consultant to help make their movie as realistic as possible. Most of these movies are action and sci-fi movies with military scenes.
The gaming industry: The gaming industry also uses military personnel to make their action games as close to the real deal as possible.
Private security industry: You help coach or train workers with military techniques.
7. Investing and Trading
It is not recent news that most military men are not good at handling their money. You help military men and their family members invest and save better.
To go into this side hustle, partner up with a company that can teach you all you need to know about investing, trading, and insurance.
The next thing you should do is draw up an agreement with them for every client you bring. Try to get discounts for military members.
After you do this side hustle for a while, not only will you help your military members earn more money, but you earn some serious money yourself.
Final Thoughts
As military personnel, you learn discipline, which will come in handy when starting your side hustle. Other military personnel needs a lot of support in their daily activities, so don't get shocked if others start using your solution.