12 Great Movies Every Entrepreneur Must Watch
advertisement - scroll to continue
12 Great Movies Every Entrepreneur Must Watch
Most movies are fictional, some are based on a true-life story. Real or fictional movies provide lifelong lessons to those who learn from them.
Understandably, reading books work for some people while movies communicate better with some other people.
advertisement - scroll to continue
In this article, I will share 12 great movies every entrepreneur must match to get inspired for business.
WATCH ON YOUTUBE
SEE ALSO: 20 Passive Income Ideas To Build Lasting Wealth
SEE ALSO: 13 Hustle Ideas You Can Run Remotely
12. Erin Brockovich
This is a legal movie with a replica of the David and Goliath story but in a different context. You will love this one.
Review: The movie is based on the true-life story of Erin Brockovich, an American legal clerk who despite her limited knowledge in law discovers a company's dark secret that puts the health of the residents at risk. She, through the help of her employer, seeks justice. The elegant Julia Roberts plays the Erin Brockovich role in the movie.
advertisement - scroll to continue
The lesson every entrepreneur should learn from this is tied to the life of the real Erin Brockovich. But this movie gives a clear-cut picture of what it truly feels like.
11. Boiler Room
You won't regret seeing this movie for very obvious reasons: the movie is a wonderful tale of an aspiring college drop-out and from running an unlicensed casino to becoming a stockbroker.
Review: This is the year 2000 American crime movie mirroring the life of a college drop-out and his adventure in the financial world. Seth Devis gets lured to work at a brokerage (Boiler Room) with the promises that he'd become a millionaire in not more than three years. The Movie unravels the "pump and dump" scheme of the company and further how the FBI investigates this crime.
Boiler Room hits on the need for every hustler to be patient with the process and the genuine hustle that pays them. Quick money which will in the long run lead one to jail is not advisable and perhaps, one must ignore the wall street credo "greed is good", as it's quite the opposite in real life.
10. Steve Jobs
This is a 2015 real-life story of Steve Jobs. It is a must-see for every aspiring entrepreneur.
Reviews: Although there are many other movies about the life of Steve Jobs, this is the only one that portrays his flaws as well as his achievements. So, if you're only intrigued about his successes, sorry to burst your bubble but, this is not the one. Well, the failures of Steve Jobs should concern every aspiring entrepreneur. Knowing the weaknesses of a successful man will serve as a great blueprint on your journey to the top.
The movie examines the bedlam that stems out with successes, as is observable in the life of Steven Jobs, played by Michael Fassbender. This movie is what you need as a guide to keep your mental health and life in control when the fame and big achievements come.
9. The Godfather
Truly, the last is not the least. The Godfather is the last movie on our list and it happens to be one of the best cinematic productions in the world. It'll also be an added advantage to read the book version of this movie.
Review: Really, The Godfather needs no review, but well, a short overview will spur your interest in this movie. This is unarguably one of Mario Puzo's best efforts. The novel was originally published in 1969. The classic story covers the record of the Corleone family with the main focus on the evolution of Michael Corleone (Pacino), the youngest son of the Patriarch's father, Vito Corleone (Brando) from a reserved young man to a vicious mafia boss.
Aside from the crimes, this movie is recommended to teach you leadership, decision making, the importance of family, and many more…. Find out!
advertisement - scroll to continue
8. Start-up.com
This movie, just as the title suggests is about Tech-the internet as the main focus. Every hustler who wishes to adventure in the internet world must endeavor to see this movie, as it reveals the ups and downs of start-ups.
Review: This movie is a start-up documentary that follows the dot com bust era. It shows the negative and positive changes that are imminent in most start-ups. The two founders of GovWorks are juxtaposed and characterized in a way that their weaknesses are well portrayed and further, the real challenges in business decision making and the resultant internal politics.
Although this movie is over two decades old, it can still be applied in today's world. So many entrepreneurs are venturing into start-ups today and would consequently face some of the challenges highlighted in this movie. So, why not have a feel of the booze before you make an order?
7. Jerry Maguire
This is a movie that will push any hustler to cross that dilemma point. With this movie, you obviously will begin to act sternly and hypothetically on critical issues.
Review: Jerry Maguire is a 1996 American movie by Cameron Crowe. The movie features Tom Cruise as Jerry, the main character of the movie. This movie teaches every hustler self-discovery; how to be true to themselves and be unequivocal in following their heart. Also, how the right woman for every hustler is always right around him, only if he can see clearly. There are so many unfolding events in this movie that we suggest you discover for yourself!
6. The Pursuit of Happyness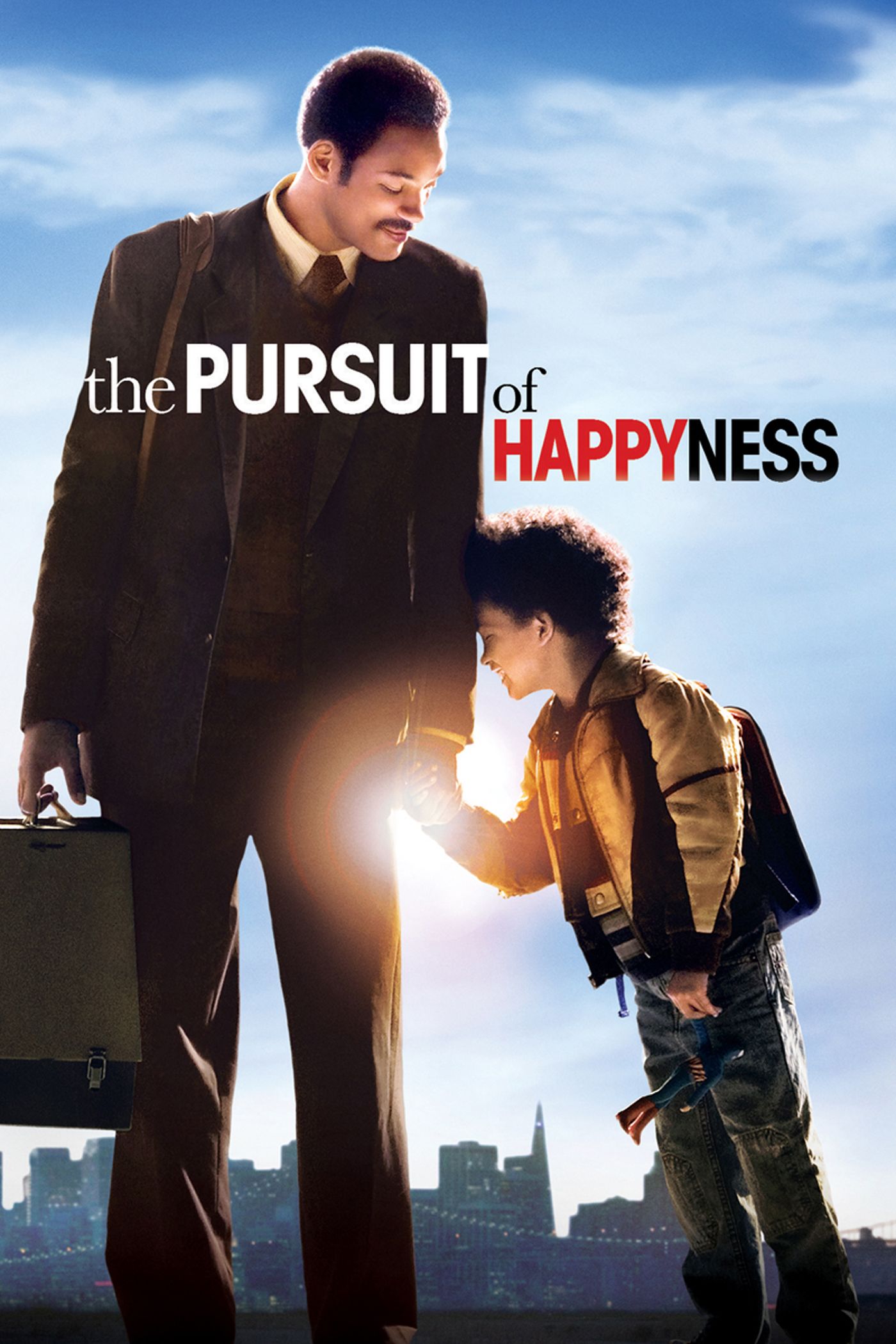 Honestly, movies like this one are highly recommended. If as a hustler, you're already thinking of giving up, then, this movie is for you.
Review: It's a true-life story featuring the father and son duo; Will Smith and Jaden Smith. This movie is a reminder to every hustler to remain persistent, tenacious, and focused towards achieving their life goals, regardless of what happens on the journey down the lane. From the movie, it is witnessed that Smith's pessimistic Wife alienates him and the son, in search of better work in the city. Smith eventually rises to become employed again after interning for free at a brokerage firm. The epilogue unravels that he'd later set up his multimillion-dollar brokerage firm.
advertisement - scroll to continue
5. The Big Short
This is a fascinating movie that we especially recommend for you. You can watch this movie as many times as you want, and you won't get bored.
Review: The Big Short is a 2015 movie by Adam Mckay, It is based on the 2010 book, The Big Short: Inside the Doomsday Machine by Michael Lewis, showcasing how the financial crisis of 2007-2008 was fueled by the United States housing bubble. This movie delves deeply into the financial systems, and how it's been monitored and wired to favor only the system.
This movie will help every entrepreneur make analytical speculations when investing. The financial world is too risky and one has to be very keen and shrewd to survive it.
4. Casino
This is another amazing movie, a must-watch for every hustler. This movie, although maybe criticized by some as a crime-related movie has more to it. You don't want to be told, do you?
Review: Casino is a 1995 movie by the renowned Martin Scorsese. The movie depicts the non-fiction book, Casino: Love and Honor in Las Vegas by Nicholas Pileggi, who also co-wrote the screenplay for the film with Scorsese. Sam Rothstein, the main character, a sports handicapper, and the mafia is sent by the Chicago Mafia to oversee the Tangiers Casino. Despite him not being the CEO of the hotel, he successfully doubles the casino's profit. Watch this movie to find out how and how you could replicate this in your hustle.
We often see wealthy people with ailing life; Rothstein in this movie happens to be one of those, while he succeeds in his business adventure, he engrosses himself deeply in making money that he forgets to sort his life-his wife being a center of this fall. As a hustler, it's important to be reminded that money is not the only thing that matters. You may eventually make that wealth and not be in the best headspace to enjoy it, because of the surrounding red flags you ignored on your rising stage.
3. The Social Network
This is equally a must-see movie. Just as the title implies, this movie is one for our present age. It's an engaging, enlightening movie we highly recommend for every hustler to watch. Tech has grown to become widely adopted and is gainfully linking the world together. This movie is about tapping from the untapped resources, bringing a solution to people's problems, and making a fortune off it.
Review: This is a 2010 American biographical film often regarded as the best work of David Fincher, the director. It was written by Aaron Sorkin and was adapted from Ben Mezrich's 2009 book, The Accidental Billionaires-portrays the founding of Facebook and the aftermath of lawsuits. The movie, with Jesse Eisenberg as Zuckerberg, captures the story of Mark Zuckerberg, the co-founder and CEO of Facebook (now, Metaverse Platforms) The Social Network explores the moment at which Facebook was invented and the situations surrounding it.
There are various lessons in this movie. One is the invention of the world's biggest social networking platform in a small dormitory room of Harvard; the sociopathic personality inherent in the main character and the trait of most of us. Oftentimes, the road to breakthroughs is narrow, "the violet will always take it by force" and everybody has been either a pawn or treacherous or both, at some point. Generally, the movie is about taking the road less traveled.
2. The Intern
This Movie is rated 4.8 stars for a reason! This is one of the best movies of the last decade and still garners exceptional reviews to date. This would have made the first list, but there's no particular order, and number three is strategic as it is! We highly recommend it to any entrepreneur out there.
Review: The Intern is a 2015 movie about a 70-year-old retired widower, Ben Whittaker, who decides to explore another dimension at life and work and joins a fashion start-up as an intern, reporting to the CEO, Jules Ostin. Ben wins everybody's love and they find him almost indispensable. His character brings the old school vibe and some kind of paradox of the old and new. It's a fun movie and we are certain that you'd love it.
The Intern is evidence that no time is late for anyone to give another shot at life. At seventy, when one must have gone around the world, fed up with life, and has consequently retired to life; who would imagine an old man like Ben interning in a start-up fashion company. It's quite mind-blowing! Even at that, he still humbles himself under the leadership of a woman-owner of the start-up.
1. The Wolf of Wall Street
Yes, this is the first on our list! You're missing out if you've not seen this movie. But, you're not late to the party anyway, as this movie is essential now that you have a hustle.
Review: The movie is an American biographical crime black comedy film that was directed by Martin Scorsese and written by Terrence Winter. The movie is centered on the 2007 memoir by Jordan Belfort. The movie recounts the life of Belfort as a stockbroker in New York City and how his firm Stratton Oakmont, engaged in widespread corruption and fraud on Wall Street, which ultimately led to his downfall.
This movie has plenty of unraveling. In a world where people struggle for years to get to the limelight, but due to greediness they engage in crimes that will eventually result in their ruin. As a hustler, particularly a young hustler, one must always be careful to not allow riches to get into his head that he forgets he is human and can be bent to face the law anytime. Many hustlers now indulge in fraud to make money, not minding who gets scammed and the gruesomeness of the consequences of their crime when caught.
***********************************************************************
We are aware that there are numerous movies out there that we did not cover in this edition; hopefully, we'll have more of your favorites included in our next publication.
Perhaps, you should recommend us a list of movies (in the comment box) you think every entrepreneur needs to see.
***********************************************************************
Platforms Where You Can Get These Movies
· YouTube
· Netflix
· TFPDL
· IMDB
· AMAZON